Top Senior Friendly Activities To Do in Tucson Arizona
Seniors living in Tucson, Arizona can enjoy an array of exciting activities and experiences thanks to the city's warm climate and many senior-friendly attractions. Whether it's visiting cultural centers or taking a leisurely stroll through nature, there are plenty of fun and unique activities for seniors in Tucson. Here are the top ten activities for seniors in Tucson:
Hiking
Tucson is a great destination for hikers, offering spectacular desert scenery and plenty of trails to explore. Sabino Canyon is particularly renowned, boasting stunning vistas and hikes suitable for every skill level - from easy strolls through picturesque terrain to more challenging ascents that promise a true wilderness experience. Additionally, you can take the convenient tram along the canyon floor, which is an ideal option for those who may be physically unable to hike. With so many opportunities available in one location, Sabino Canyon offers something special for all nature enthusiasts.
Golfing
If you're a fan of golf, Tucson is the place to be. Not only does the city offer numerous courses with breathtaking scenery, but it also provides a selection tailored for seniors. Popular destinations include the Dell Urich Golf Course and the Tucson City Golf Courses. Here, players of all ages can practice their skills and challenge themselves on unique courses ranging from beginner to expert difficulty. Whether it's early morning tee time or twilight play in the desert, golfers are sure to enjoy the scenic view and warm weather that Tucson has to offer.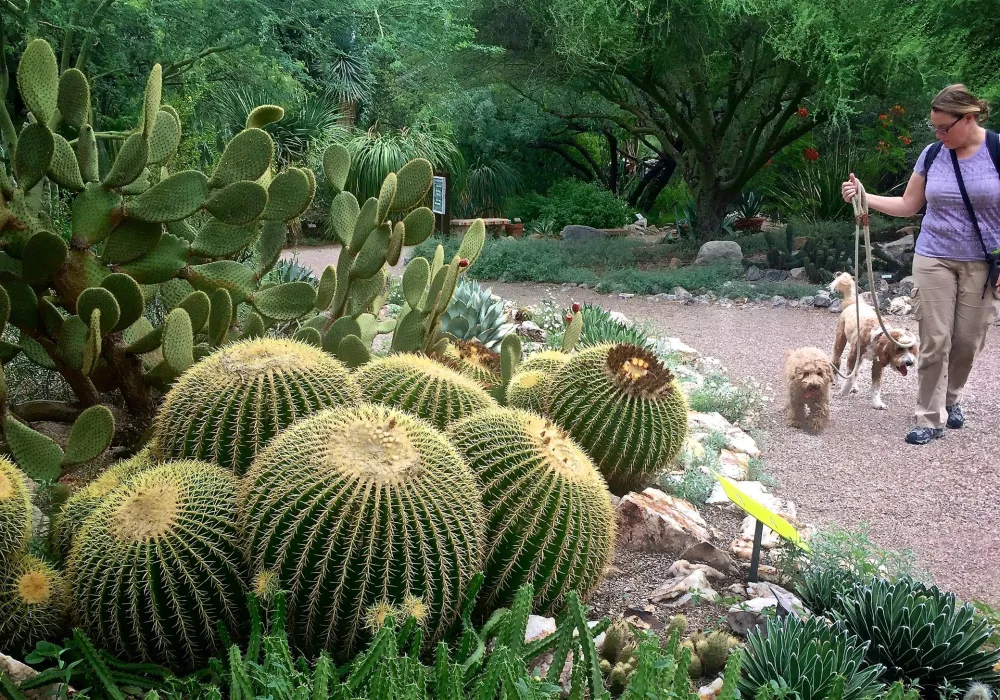 Visiting the Tucson Botanical Gardens
One of the must-do activities in Tucson is a visit to the Tucson Botanical Gardens. With its 17 acres, this is one of the best attractions for anyone looking for a peaceful walk and something special. Five themed gardens grace this incredible site, such as the desert rose garden, with its breathtaking pink roses, or the butterfly garden, filled with many varieties of native butterflies. If you're lucky, you may spot some exotic species that have ventured into this unique setting! A trip to the Tucson Botanical Gardens will surely provide visitors with a pleasant afternoon.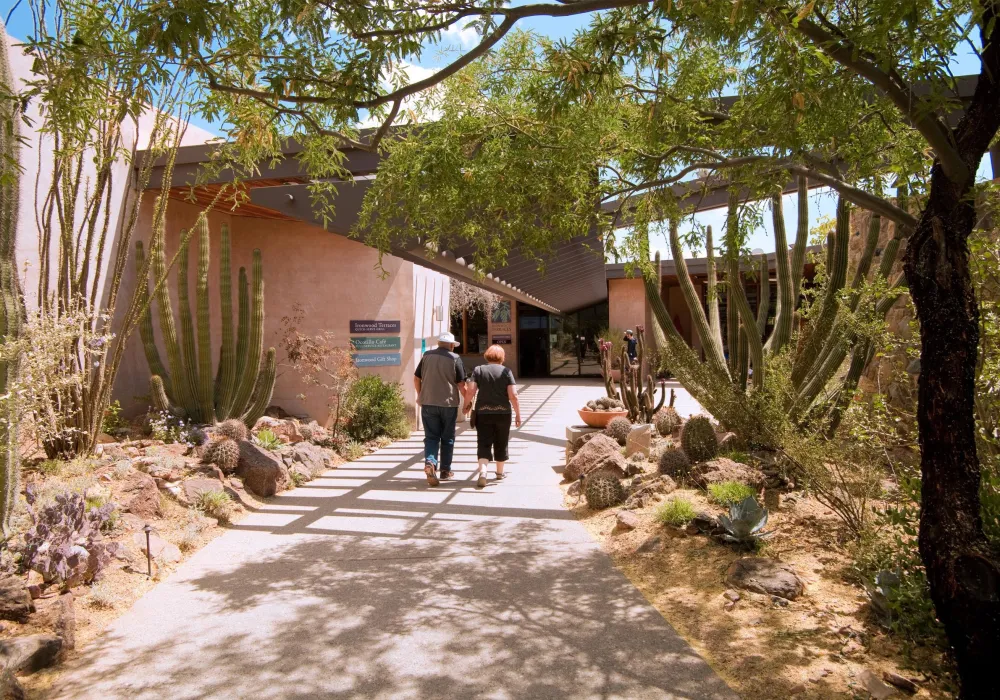 Exploring the Arizona-Sonora Desert Museum
Located in the heart of the Sonoran Desert, this unique museum combines an indoor gallery with outdoor displays of desert plants, animals, and geology. You can experience some of the amazing creatures that inhabit this arid climate including bats, birds, lizards, bobcats, and many more! Inside the galleries, you'll find detailed exhibits featuring geological information as well as interactive displays which offer insights into how human life is impacted by the desert. There are also art galleries showcasing local talent that explore the diverse nature of this area.
Going to the theater
Tucson has two iconic theatres offering a range of live performances for theatergoers to enjoy. The Gaslight Theatre is one of Tucson's longest-running theatre companies, entertaining audiences since 1967 with a mixture of musicals, plays, and comedy shows. Similarly, the Fox Tucson Theatre provides great entertainment in downtown Tucson; having opened its doors over 80 years ago in 1929, the venue regularly hosts theatrical events and concerts featuring a wide variety of genres. With such great cultural offerings in the city, it's no surprise that both venues attract visitors from across Arizona and beyond!
Taking a cooking class
Exploring Tucson as a senior? Consider taking a cooking class at the Tucson Village Farm. They provide seniors with the opportunity to learn how to prepare locally-sourced, seasonal dishes in a hands-on setting. Professional chefs will guide you through all aspects of creating delectable meals using local produce and other ingredients. With classes available for both beginning and experienced cooks, it's the perfect way to get introduced to new cuisine or brush up on your existing culinary skills. A unique learning experience with delicious results, this is an ideal activity for any visiting seniors!
Participating in a fitness class
If you're looking for an exciting way to stay active and fit, consider participating in one of the many fitness classes available for seniors in Tucson. The JCC and the Tucson Parks and Recreation department both provide seniors with a great selection of options, including yoga, tai chi, strength training, balance exercises, dance classes, and more. Not only can seniors get a great workout from these classes, but they are also fun ways to make friends and connect with like-minded people in the area.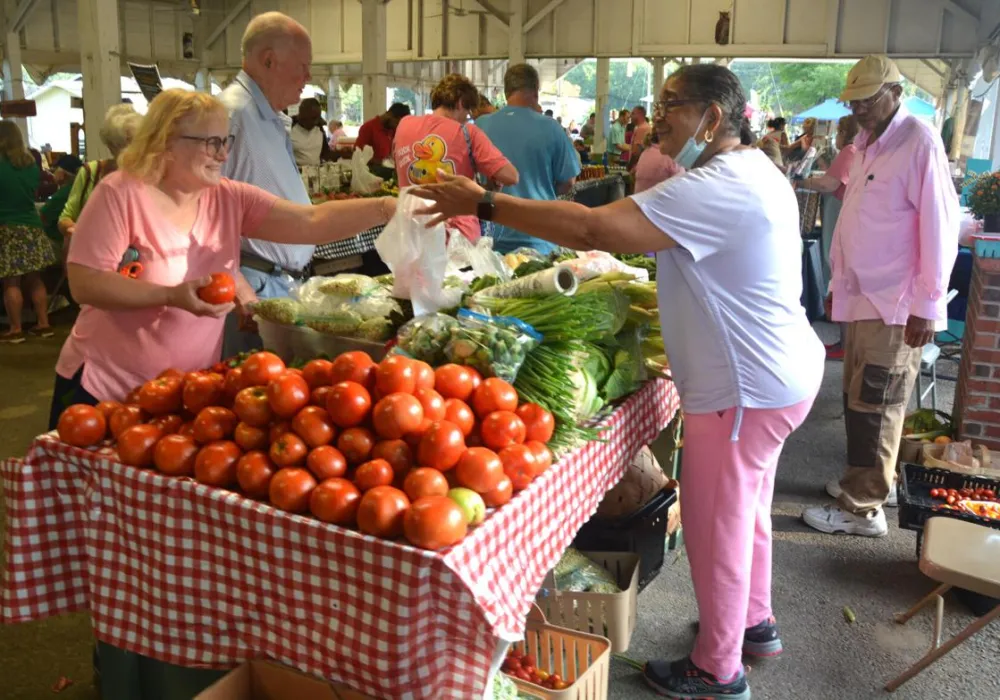 Visiting a farmer's market
Tucson is a great place for seniors to visit and there are many activities available for them to enjoy. One of the most popular is the St. Philip's Plaza Farmers Market, held on Sundays. At this bustling event, guests can browse an array of locally-grown fresh produce and artisanal products. Additionally, they can tap their feet into the rhythms of live music that are often featured throughout the day. For seniors who are looking to explore the outdoors while enjoying some delicious food, this is definitely the place to go.
Going to a museum
Seniors looking for an enriching experience in Tucson should consider visiting a museum. The Tucson Museum of Art boasts an extensive collection of fine art pieces and features engaging lectures, educational tours, and other programs for seniors. Additionally, the Mini Time Machine Museum of Miniatures offers exquisite dioramas and creative displays, as well as stimulating talks on miniature arts. Both institutions are highly accessible to those with physical limitations and have experienced docents available to offer further insight into their collections.
Attending a lecture or seminar
The University of Arizona and Pima Community College both have plenty of offerings for lectures in the area. From learning more about the local environment to exploring global history and literature, seniors will find themselves inspired by these stimulating educational experiences.
Whether you're an outdoor enthusiast or a fan of the arts, Tucson is the perfect destination for seniors looking to experience something new and exciting. With so many attractions and activities available, you're sure to find something that will bring joy and fun into your life. So come explore Tucson and take advantage of all that this city has to offer!
Share Post:
---
Comments
No comments!
---
POST A COMMENT