The Best Vegetables for Healthy Aging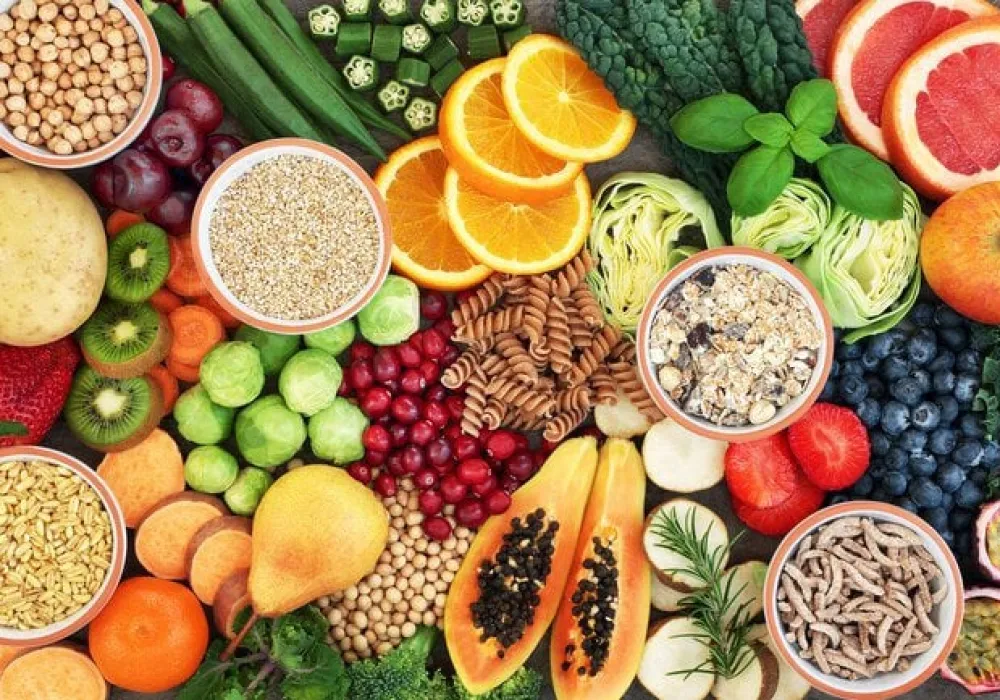 Most of us have been hearing "eat your vegetables" our entire lives. Whether it was from our mother, a caregiver or the school system promoting the food pyramid, it's a mantra we have all heard. Well, it turns out it is great advice for remaining healthful into old age. Vegetables are packed with vitamins, minerals and an abundance of fiber which helps to keep our digestion flowing smoothly. While many fall into the daily vitamin trap, presuming a vitamin can replace healthy eating, but it does not. Studies show that the best way to get the full complement of vitamins and minerals your body needs is from your diet. Simple, uncooked or lightly sautéed are best as this will protect the vitamins and minerals instead of leeching them out in the cooking process. This can be a whole new way of consuming vegetables for many who grew up on the canned, soggy overcooked varieties. Look for farm to table organic if possible, limiting the number of pesticides in your produce and maximizing nutrition value. Following are some of the top vegetables you should be consuming for healthy body and mind as you age.
Brussel Sprouts…
So, let's start off with a challenging one first! Many people groan when you mention brussel sprouts, but have you tried them lately? They have been completely reinvented as a cool food by crisping them in the oven, adding balsamic vinegar, olive oil and garlic and serving as a trendy appetizer. These are not your mother's brussel sprouts which were soggy and overcooked and something to be feared on the dinner plate. A member of the cruciferous vegetable family, they are an excellent source of phytochemicals with antioxidant properties and rich in vitamins and minerals. In particular brussel sprouts are rich in vitamin K which is important for blood clotting and bone health, both of high importance to seniors. They pack over 100% of your daily vitamin C and 10% of your fiber quota for the day, a big win in a small package.
Onions…
Are onions even considered a vegetable? Onions are part of the Allium family along with garlic and leeks. This grouping is packed with anti-carcinogenic compounds called anthocyanins along with a plethora of vitamins and minerals including vitamin C and potassium. They also contain a plant compound called quercetin known for heart health, slowing tumor development, lowering blood pressure and natural allergy relief. You can use them to flavor your favorite dishes, or make a meal where onions are the star. French onion soup, blooming onions and onion rings can be a great way to up your onion intake.
Carrots…
Carrots which are high in vitamin A have long been linked to promoting better vision and eye health. But did you know that carrots may also reduce the risk of certain cancers? Four types of phytochemicals, phenolics, carotenoids and polyacetylenes help reduce the risk of cancer and cardiovascular disease. Carrots are a convenient snack eaten raw, and roasted carrots have become trendy as a beautiful side dish or accent on the plate.
Mushrooms…
Another eyebrow raising vegetable, mushrooms are technically a fungus, but we lump them in with the vegetable food group. Mushrooms are full of good things including fiber, B vitamins, Potassium and vitamin D. But did you know they pack an amino acid call ergothioneine which is a powerful antioxidant associated with a lower risk of cancer. Mushrooms like onions can compliment many of your dishes and salads or be served as a side. Sauteed and placed on top of your main dish they can up your game and bring in that savory Umami flavor that pairs so well with red wines. There are many varieties of mushrooms beyond the basics each with its own unique flavor.
Potatoes…
Rich in potassium fiber and vitamin C, potatoes can become a mainstay in your diet. They are loaded with carbohydrates and often get demonized for this reason. French fries may not be the best way to reap the rewards of the potato, but how about trying homemade loaded baked potatoes? An easy filling lunch or dinner can be anchored with the baked potato. Try loading it with a favorite vegetable like broccoli and cheese, or salsa and sour cream for a hearty inexpensive meal option. There are endless varieties of things to add to a baked potato for a filling and interesting menu option. Potatoes help control blood pressure and combat the effects of too much sodium in the diet.
Bell Peppers…
A superstar in the vitamin C category they are packed with antioxidants and help absorb iron. Great for skin, bodily tissues, and immunity they are a great source of carotenoids which reduce the risk for chronic diseases like cancer. Serve them as a side or feature them as the main. Stuffed bell peppers, fajitas and home made stir fries are a great way to deliver your bell peppers full of antioxidants and a full day's supply of vitamin C.
Beets…
Beets are a great way to get your potassium, folate, magnesium and phosphorous. They contain healthful compounds known as betalains which help promote cardiovascular health. For many, beets fall into the challenging category when it comes to vegetables. Try adding them to brownie mix or banana bread along with chocolate chips and you will have showstopping moist brownies and bread that packs a vitamin home run. Beet salad with arugula, feta and balsamic is also a great way to consume beets and hide the flavor if you are not a big fan. A favorite among athletes, beets are a natural way to get nitrates which the body converts to nitric acid for increased blood flow.
Squash…
Last but not least, squash is a superstar in the root vegetable family. Known as a superfood squash packs plenty of vitamin C, E and beta-carotene. Antioxidants are known to reduce and slow cellular aging and reduce inflammation. Acorn squash comes in at the top of the pack with high levels of folate, calcium, magnesium and more potassium than a banana. The ultimate easy to prepare comfort food, slice, bake, remove the inside, add butter or olive oil, drizzle some honey and enjoy.
This is not a complete list of health promoting vegetables but hopefully will inspire you to eat these and many more healthy vegetables on a daily basis as part of a healthy aging lifestyle. As always check with your doctor or healthcare provider before making changes to your diet.
Share Post:
---
Comments
No comments!
---
POST A COMMENT